Awards and Honors
Walter has won numerous awards in regional and national shows. As an award winning member of the Academic Artists Association he has had a painting accepted in the recent 2010 National Show. Among his recognitions are the New England Watercolor Society 5th north American open, Concord, MA and Keen, NH Art Associations awards.
Exhibitions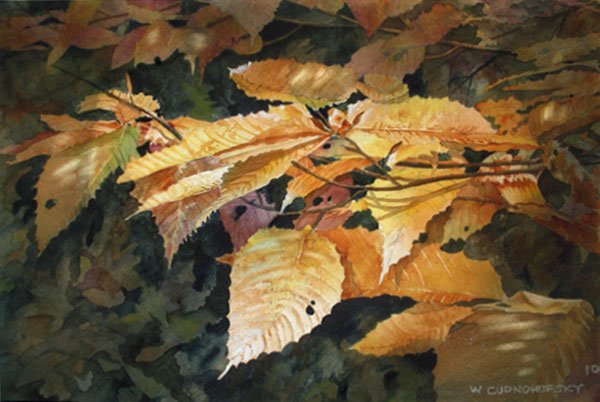 Walter actively participates in group shows throughout the Northeast and holds several solo exhibitions annually. He has participated in over 80 shows/exhibitions 1991-date.
Current
The Great Hall, Springfield, VT. Part of a group exhibit titled "WILDLANDS: A Celebration of Public Lands, National Parks, and Wilderness." October 12, 2017 through March 30, 2018. See The Great Hall facebook page for information and directions.
Gallery Representation
Walter Cudnohufsky Studio
455 Bug Hill Rd.
Ashfield, MA 01330
413.628.4600 ext. 11
This email address is being protected from spambots. You need JavaScript enabled to view it.
(by appointment / commissions)